You've reached the "Credentials" page of Problem Solving Consultants, [Operated by Virginia Swisher, PhD (Public Administration), MA (Public Administration), MA (Psychology) BA (Psychology) with a 20 year career in the federal probation field and 4 years as a personnel officer in the US Air Force. Dr. Swisher is recognized as one of the world's premier resources in Problem Resolution and Critical/Creative Thinking. She is currently an associate faculty of criminal justice with the University of Phoenix].
Dr. Swisher's Credentials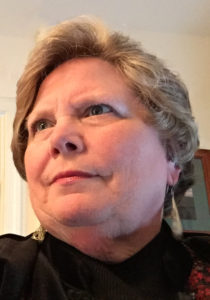 Dr. Virginia Swisher, Ph.D., MA, BA is recognized as a subject matter expert on Problem Resolution and Critical/Creative Thinking issues. She was appointed to a three year term with the U.S. Sentencing Commision's Victim Advisory Group in November 2012 and a second three year term in November 2015.  Dr. Swisher is also a member of the National Organization for Victim Assistance. She is a certified empowerment and motivational coach.
Academia: Ph.D. Degree, Public Administration
Academia: MA Degree, Public Administration
Academia: MA Degree, Psychology
Academia: BA Degree, Psychology
Academia: Adjunct Professor in Criminal Justice, University of Phoenix
Special Training:

Served as Second Circuit Representative for a national working group which

Rewrote Publication 107, "The Presentence Investigation" (the guiding monograph for probation officers)

Facilitator for planning sessions:

Facilitator for the Federal Judicial Center's New Officer Orientation

Critical Thinking facilitator:

Facilitator for "Putting Critical Thinking Skills to Use"
Empowerment and motivational coach – certified training through Jay Block
Designated by the University of Phoenix as a subject matter expert ("SME") in critical and creative thinking, and victimology
Employment:

20 year career with Federal Probation:

6 years as a federal sentencing guidelines specialist
10 years as supervisor

4 year career as a Personnel (HR) Officer with the US Air Force
Founder, director, and CEO of Problem Solving Consultants
Currently serves as an Associate Faculty of Criminal Justice
Angela Buer's Credentials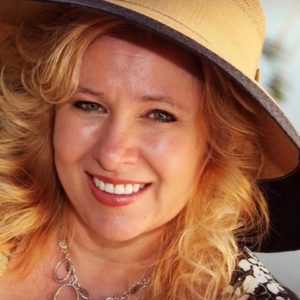 Angela Buer, MA (Art Education), BA with honors (Art History), BFA with honors (Painting) is an accomplished and recognized expert in advanced professional levels of graphic design, desktop publishing, and presentation software in both Macintosh and PC operating systems. Ms. Buer is an experienced and proven problem solver for clients experiencing issues with digital media, graphic design, and professional presentations. She has applied her skills to helping clients address branding, marketing, and promotion issues in a variety of industries including publishing, education, entertainment, fine arts, advertising, and healthcare. She has served as an advertising coordinator, art director, and designer for clients in both the national and international markets. She is currently contracted as an associate faculty for University of Phoenix in the College of Humanities and Sciences as well as the College of Information Systems and Technology as well as an adjunct faculty member for the MCCCD at Scottsdale Community College. She teaches in many different disciplines including, but not limited to: Humanities, Professional Development, Art History, Graphic Design, Digital Media, and Critical Thinking.
She is also currently the Manager for Art of Birthing Center, located in Marina Del Rey, CA – www.artofbirthingcenter.com and an independent entrepreneur with her own line of body butters and skin cremes – www.bandcessentials.com.